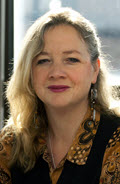 weldons@purdue.edu
site
Professor Weldon received her PhD from the University of Pittsburgh in 1999. She is the author of two books, and a co-editor of the first ever Oxford Handbook on Politics and Gender, (February 2013, Oxford University Press). She is also the Lead Editor of the journal, Politics, Groups and Identities published by the Western Political Science Association. Professor Weldon has served on the Council of the American Political Science Association and of the Midwest Political Science Association and has served as President of the Women and Politics Research Section of APSA. She has been the recipient of both teaching and research awards, and has worked in a variety of capacities for local and national governments, non-governmental organizations and international, intergovernmental organizations.
Taking a global perspective, Weldon's work on social movements and public policy explores many themes central to democratic and feminist theory including questions of representation, intersectionality, solidarity, and state-civil society relations. She is an expert on gender and social policy, especially policies on violence against women, but has also written on family law and policy, living wage and anti-poverty policy and employment policy more generally. Weldon's work combines quantitative cross-national and cross-state analysis with comparative case studies and fieldwork. With Mala Htun of the New School, Weldon is currently involved in an NSF-funded project investigating women's rights in 70 countries. She was named the Director of the Purdue Policy Research Institute in February 2016.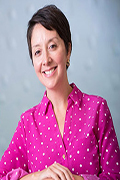 kokelley@purdue.edu
Krista Kelley has nearly two decades of experience in office administration in the airline industry, property management, and in academia. At Purdue University, she served in the Graduate School's Office of the Dean, and in the Office of the Provost in Faculty Affairs. Krista was also part of the steering committee which began the Clerical and Administrative Assistant Mentoring Program (CAAMP) at Purdue, and served on the CAAMP leadership team with a focus on technology. Institute in February 2016.